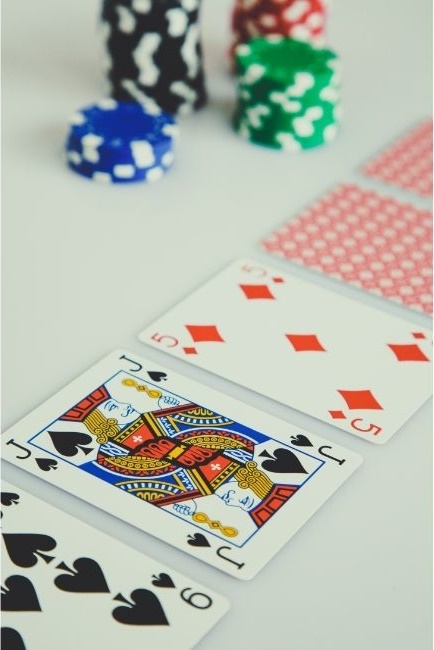 WHO WE ARE
We are a group of professionals with a keen interest in online casino gaming that is shaping the Indian gambling industry.
My Casino Guru started in 2020 with a realization that we had to educate Indian players about the casinos.
The digital population in India has grown tremendously. The access to fast and cheap internet had accelerated the online gaming industry too. Online casinos are fairly new for Indian players and this fact was even more evident during the lockdown when everyone around us was playing casino games.
Additionally, we also saw statistics from 2018 that showed the online gambling industry in India was around 44 billion Indian rupees. By 2023, this figure was going to go up to almost 120 billion rupees.
Mostly, players download mobile casino apps for fun and entertainment at first. But then their gaming style transitioned into gambling addiction. They were not playing responsibly. Some players won huge money because they used a winning strategy and they practiced. Whereas, some players simply lost and still continued to play. That is dangerous.
Thus, My Casino Guru encourages players to think rationally and weigh their wins and losses before they play casino games.
My Casino Guru follows a process where the most popular online casinos are reviewed and rated for Indian players. Our review and rating process is stringent and involves checking every aspect of an online casino that has a direct effect on the players.
In addition, we also bring the latest online casino and gambling news from across the country. We bring casino game guides that give in-depth information about the game rules, benefits of the games, and frequently asked questions.
We review and rate the online casinos under the following categories:
Licenses and Registration under a reputed regulatory body.
Reputed Game Providers used
Quality and variety of casino games like video slots live casinos, table card games, craps, keno, and more.
User experience – graphics, easy to use, and interactive.
Responsive casino site. A user can play on the casino site as well as have the same experience when they play games on their mobile.
Safe and Secure Payment and Withdrawal Methods.
Payout ratio to players.
Uses SLL Encryption for a secure platform.
Offers Mobile App for mobile casino players.
Fair game and responsible gambling.
Fair Terms and Conditions.
Instant Play and more such.
Therefore, the online casino must meet at least 10 of the above categories to be rated with 5 stars. A lower rating means the online casino does not meet at least 10 of the above categories.
An excellent review and 5-star rating of an online casino means that it is gives excellent user experience to its players. The higher the review and rating, the better is the casino to play at. We encourage online casinos to provide the best experience to players.
At My Casino Guru, we are strive to improve our reviews and ratings. Our process is transparent, we are not swayed by casinos to change our process or our decision. Thus, we aim to be honest and genuine in our process.
Sometimes, due to player complaints or unresolved issues, casinos may be rated and reviewed lower than other casinos. So, once the casino resolves the issues with the players, our review and rating are changed.
Our vision:
My Casino Guru has a vision to be the number one comprehensive guide and genuine online casino resource for casino players in India. Our vision is to be a trusted, genuine, independent and transparent reviews and rating website for online casinos.
Our mission
My Casino Guru's mission is to provide genuine and transparent online casino reviews and rating for Indian players. Our mission is to also provide latest and accurate casino apps and sites information like bonuses, promotions, news and more.